Short online courses in public administration
Advance with world-class learning at a top-100, leading university
Transform your tomorrow
Complete the form below for detailed programme and pricing information and to be contacted by phone and email.
Top 100 World University Ranking1
Stand out with a specialised microcredential to serve the public
Gain the leadership, governance and performance management skills you'll need to fill roles in specific areas of the public service field. With core practices, principles and strategies studied in a flexible online format, you'll be prepared with the knowledge you need to make a difference across policies, processes and systems. The University of Birmingham is a leading research institution and we're pioneers in online learning. You'll gain global perspectives in public service since your classmates represent more than 50+ countries. Earn your degree from a globally recognised institution, and enjoy the convenience of learning from anywhere in the world.
The University of Birmingham has the strength and variety of programmes to suit your individual needs and interests, backed by the academic expertise and influence, support and facilities of a top 100 public research and teaching university. You'll benefit from both academic and personal development to achieve success and ensure your degree is an asset in your future prospects.
"Studying online has many advantages which include being able to study from the comfort of my own home, at times of my own choosing, with all the appropriate readings for each lesson available online. I also have the opportunity to get to interact with fellow 'classmates' via discussion forums and online webinars."

Sharon Clayton, Online Graduate
Expand your public administration skills, one course at a time
Broaden your knowledge in public service with short courses from a university that's top-rated in social policy. All of our postgraduate microcredentials are taught by academics and industry experts who are leaders in their field – supporting your ability to expand your career opportunities and effect positive change in public services. Explore the following short courses, which are offered in a flexible online format. You also have the option of taking all of these courses by enrolling in our full Online Master of Public Administration (MPA) programme.
Exploring the concept of leadership and the changing demands on public service leaders, this course helps to hone a set of individual and high leadership skills.
Understand the dynamics of inter-organisational partnership & collaboration within the public service and government.
Understand the dynamics of inter-organisational collaboration in public service and government.
Learn how to strategically plan and manage policies, practices, resources, services and communities, drawing on appropriate examples from the private sector.
Examine how the economy works and its role in government, and acquire key skills in budgeting, finance, cost/benefit analysis and more.
Study the influence of representative democracy and the challenges in changing societies around the world, exploring models of participation and government.
Understand the value of political leadership in public service management, learning how to manage the interface between political and managerial leadership.
Explore the practical aspects of programme and project management and how it is used to implement new strategies and change in public services around the world.
The development of public service governance, this course examines the challenges and pressures on public bodies and governments to deliver public services.
Your pathway to career advancement starts today
Producing forward-thinking, lifelong learners for over a century, the University of Birmingham offers exceptional programmes for working professionals. Combining flexibility with academic rigour, our degree offerings prepare you to transform the world by solving problems locally, nationally and globally. Harness the power of a prestigious degree from a trusted, leading UK institution; top employers are known to seek University of Birmingham graduates who stand out with cross-cultural skills and global insight.
Request Info
A leader in distance learning
Enjoy the convenient online format offered by a world top-100 university and the 4th best university for Online Learning in the UK Uswitch 2022. You'll be led by the same leading lecturers and faculty experts who instruct on campus. They'll guide you through flexible online modules, immersive activities and lively discussions. Learn wherever, whenever it's convenient, and graduate poised to step into your desired role with new knowledge and skills. We'll even support you in your job search with our Careers Network, linking you to global opportunities to launch or elevate your career.
Diversify your learnings with your choice of short courses
Take your time with flexible studies that can be completed one course at a time remotely, earning a credential from one of the world's most prestigious universities. The School of Government, which runs the courses, was awarded the Bronze Athena SWAN for Equality and Diversity. Gain leadership, performance management and public service practices through MPA short courses taught through INLOGOV, the Institute of Local Government Studies, a leading academic research centre within the School of Government. Here are just some of the reasons why short courses make sense for busy professionals:
To be eligible to apply for a short online course in public admonistration, you will need to have obtained (or be predicted to obtain) an upper second-class degree or postgraduate diploma from a UK university OR an equivalent qualification from a recognised institution. Professional applicants may also be considered.
If English is not your first language, you will need to also supply an up-to-date English language certificate. We accept up-to-date Academic IELTS certificates with a score of 6.5, and no less than 6.0 in any of the elements.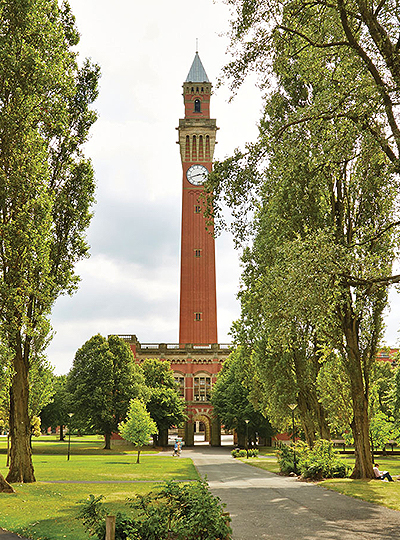 Gain specialised skills for effecting change
With public administration knowledge acquired through the University of Birmingham's MPA short courses, you can enter myriad roles with lucrative compensation. A policy lead, responsible for shaping the policy environment and aligning policy initiatives, earns an annual salary of £52,916.2 Depending on your interests and goals, you can aspire to enter an array of roles and support agencies with public administration skills.
Top 10 jobs for public administrators
Strategic change manager
Policy lead
Policy and performance lead
Senior policy officer
Finance secretary
Corporate officer
Town clerk
QA officer
Assistant director of corporate services
Regional security officer
References
"QS World University Rankings 2023." QS Quacquarelli Symonds Limited. Retrieved on July 20, 2022 from http://www.topuniversities.com.
"Average Policy Lead Salary in the United Kingdom." Glassdoor. Retrieved on June 28, 2021 from http://www.glassdoor.co.uk.