Online MBA Clinical Leadership
Top 10
Online MBA in Europe1
Transform your tomorrow
Complete the form below for detailed programme and pricing information and to be contacted by phone and email.
Looking to learn whether you meet our entry criteria?
Email your degree certificate (or equivalent) to us. A member of the online admissions team will provide feedback within 48 hours.
Email Degree Certificate
Earn an online MBA to transform patient care
Advance with world-class learning at a top-100, leading university
Within the ever-changing healthcare field, leaders are critically needed to address systems, processes, digitisation, policy and more, but with a top UK university degree from the University of Birmingham, you'll stand out as a leader ready to tackle these challenges to revolutionize healthcare. Gain specialised blended skills in business and modern healthcare leadership from a triple-crown accredited business school that has been established for more than a century. This convenient online programme instructs you to manage and lead clinicians effectively to produce better patient outcomes. Take a successful pathway toward healthcare leadership to foster innovation and change.
The University of Birmingham has the strength and variety of programmes to suit your individual needs and interests, backed by the academic expertise and influence, support and facilities of a top 100 public research and teaching university. You'll benefit from both academic and personal development to achieve success and ensure your degree is an asset in your future prospects.
"I decided to pursue the MBA in order to acquire the newest management techniques that I could utilise to run my [healthcare] company more effectively. I also wanted to equip myself with the newest problem-solving skills."

Florence Britton, online MBA student
A sample of Online MBA Clinical Leadership modules
Build knowledge with core MBA modules and enrol onto electives sequentially within a flexible online programme that consists of 180 credits. Your learning includes topics such as leading clinicians and digital healthcare alongside a range of core MBA modules, including strategy, marketing, operations management, human resource management, and accounting and finance. Below are some of the modules you'll explore in a convenient 100% online format:
Leading clinicians
Complementing other leadership modules in the programme, this module is centred on the leadership of clinicians by clinicians. The module examines the professional roles, relationships, regulations and processes of leadership in the context of clinical practice, which can vary significantly between professions. It also looks at the role and accountability of clinical professionals in management teams.
Operations management
Intended as an introduction to operations management in both service and manufacturing organisations, this module explains how the operations function fits within the organisation overall. Learn the basic principles which are broadly applicable to most organisations and study the basic principles of how to adopt 'lean' principles in practice.
Digital health
This module covers the role of big data, the application of AI, the maintenance of information security and sharing, and the impact of digitisation on health service reform internationally. This is essential knowledge for individuals responsible for day-to-day clinical delivery and strategic planning.
Governance, policy and regulation in health organisations
Drawing on comparative case studies from health services worldwide, this module explores different principles and approaches to governance, policy and regulation. Areas of focus include policy implementation and how it shapes local delivery of services, and the regulation of professions and organisations, all essential to those who have a direct impact on services and staff.
To be eligible to apply for the Online MBA Clinical Leadership, you will need to have obtained (or be predicted to obtain) an upper second-class degree or postgraduate diploma from a UK university OR an equivalent qualification from a recognised institution.
Given the nature of this programme, we also require that applicants have at least 3 years (minimum) of relevant management experience in a healthcare setting that they can display as part of their application.
If English is not your first language, you will need to also supply an up-to-date English language certificate. We accept up-to-date Academic IELTS certificates with a score of 6.5, and no less than 6.0 in any of the elements.
Enjoy the convenient online format offered by a world top-100 university and the 4th best university for Online Learning in the UK Uswitch 2022. You'll be led by the same leading lecturers and faculty experts who instruct on campus. They'll guide you through flexible online modules, immersive activities and lively discussions. Learn wherever, whenever it's convenient, and graduate poised to step into your desired role with new knowledge and skills. We'll even support you in your job search with our Careers Network, linking you to global opportunities to launch or elevate your career.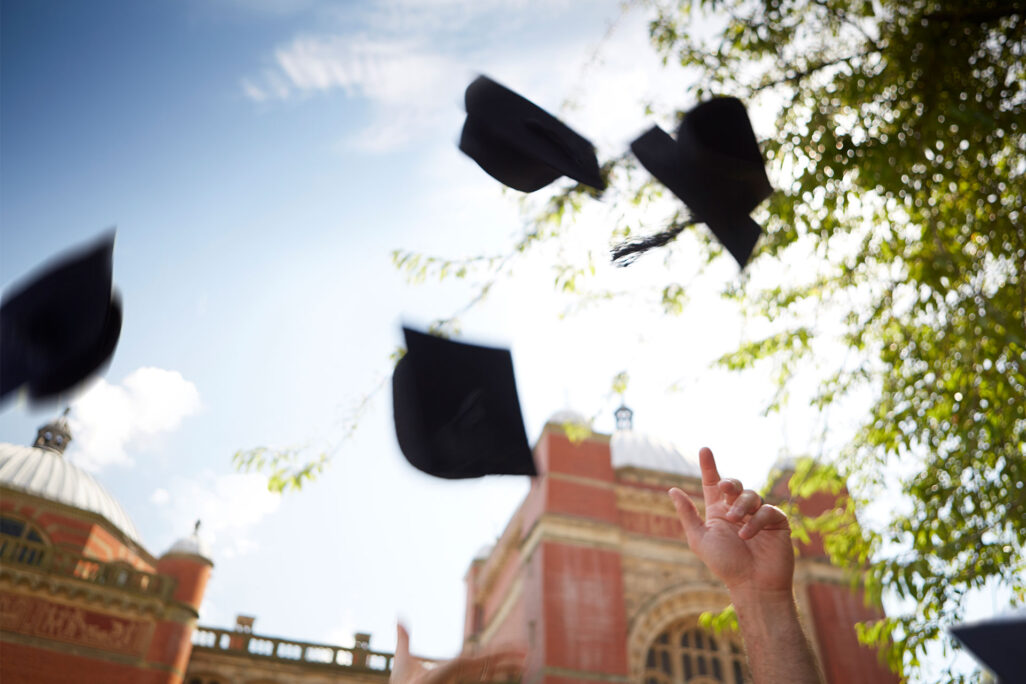 How an MBA improves your career prospects
Many professionals seeking management roles endeavour to earn an MBA to increase their salary.2 While this is a definite perk, there is even more benefit to increasing your knowledge base in operations management, finance, leadership and global economics to secure roles in numerous sectors.3 A Senior General Manager, responsible for delivering against performance metrics and quality, among other duties, earns £58,253 annually,4 while a Senior Medical Director, a member of the board with essential duties of shaping culture and strategy to improve patient care, earns £124,428 per year.5
Top 10 jobs for MBA Clinical Leadership graduates
Senior General Manager
Senior Medical Director
Doctor (Divisional Leader)
Head of Health Services
Director of Health Policy
Partner/Co-founder (Private Healthcare)
Hospital CEO/Executive Director
Head of Hospital IT Service and Delivery
Director of Analytics (Medical)
Director of Health and Wellness
References
QS Online MBA Rankings: Europe 2023." QS Quacquarelli Symonds Limited. Retrieved on 30 March 2023, from https://www.topmba.com/
"Employers Explain Why MBA Salaries Are So High." MBA.com. Retrieved on June 17, 2021 from http://www.mba.com.
"The 10 Industries Paying MBA Grads Six-Figure Salaries." Top MBA.com. Retrieved on June 17, 2021 from http://www.topmba.com.
"NHS General Manager Salaries." Glassdoor. Retrieved on June 29, 2021 from https://www.glassdoor.co.uk.
"Senior Medical Director Salaries." Glassdoor. Retrieved on June 29, 2021 from https://www.glassdoor.co.uk.