Online MBA
Advance with world-class learning at a top-100, leading university
Transform your tomorrow
Complete the form below for detailed programme and pricing information and to be contacted by phone and email.
1st AMBA-accredited online MBA
Top 10 Online MBA in Europe1
Looking to learn whether you meet our entry criteria?
Email your degree certificate (or equivalent) to us. A member of the online admissions team will provide feedback within 48 hours.
Email Degree Certificate
"Being an online student, I can confidently say that choosing the University of Birmingham for my studies has been one of the best decisions I have made. The University's world-class reputation and rigorous curriculum have challenged and expanded my knowledge, preparing me to take on real-world business challenges with confidence."

– Alexander Oketch, Online MBA Student, Kenya
Become a leader with a flexible, tailored online MBA from a top UK school
Explore business, build leadership skills and gain the valuable theory and practical knowledge you need with the University of Birmingham's Online MBA, the first ever 100% online MBA to be accredited by AMBA. Whether your goal is to become a top executive, launch your own business or gain more responsibility whilst earning a higher salary, this personalised online MBA programme will get you there. Birmingham Business School is triple-crown accredited and you'll learn from the same expert faculty who teach on campus while engaging with peers from over 70+ countries for cross-cultural learning and global insights. Stand out with an MBA from the UK's oldest business school, and a University established by Royal Charter over a century ago.
The University of Birmingham has the strength and variety of programmes to suit your individual needs and interests, backed by the academic expertise and influence, support and facilities of a top 100 public research and teaching university. You'll benefit from both academic and personal development to achieve success and ensure your degree is an asset in your future prospects.
Graduating from a top UK university enhances chances for fast employment worldwide2
CFOs earn an average base salary of £98,010/year3
Faster-than-average job growth for general and operations managers4
Our graduates are the 3rd most frequently targeted group by employers in the UK5
Learn from faculty and peers from around the globe
Our AMBA-accredited online programmes offer flexibility, convenience and collaboration with international colleagues to gain essential knowledge to achieve your career goals. With a global focus, our programmes impart hands-on experiences within specialised modules to tailor your learning and translate valuable skills to your current or future business role. Live lectures occur every two weeks in seminars that are time-zone tailored. Engage with a maximum of 25 peers per session to gain global insights and varied perspectives. You'll also find that this convenient online format fits best for you, the working professional, to achieve your career goals and desired outcomes. With the UK's oldest business school backing you with triple-crown accreditation and interactive activities, videos and more, you're sure to retain what you learn to succeed in numerous business sectors.
2.5 years; 100% online
Balance your studies and learn at a place and pace which suits you. With 100% online programme, this AMBA accredited MBA offers you the ultimate flexibility. Apply your learning in real-time as you complete your degree, which allows for a rich exchange of ideas and perspectives, with a global network.
2.5 years; 100% online
This specialist programme covers the fundamentals of business leadership with an additional focus on health services management, making it suitable for clinical or non-clinical staff looking to progress to senior healthcare management roles, as well as industry professionals keen to develop business expertise.
If you're new to business and don't possess the 3 years of management experience required for the online MBA programme, our Online MSc International Management degree may be a better fit.
Your pathway to career advancement starts today
Producing forward-thinking, lifelong learners for over a century, the University of Birmingham offers exceptional programmes for working professionals. Combining flexibility with academic rigour, our degree offerings prepare you to transform the world by solving problems locally, nationally and globally. Harness the power of a prestigious degree from a trusted, leading UK institution; top employers are known to seek University of Birmingham graduates who stand out with cross-cultural skills and global insight.
Request Info
A leader in distance learning
Enjoy the convenient online format offered by a world top-100 university and the 4th best university for Online Learning in the UK Uswitch 2022. You'll be led by the same leading lecturers and faculty experts who instruct on campus. They'll guide you through flexible online modules, immersive activities and lively discussions. Learn wherever, whenever it's convenient, and graduate poised to step into your desired role with new knowledge and skills. We'll even support you in your job search with our Careers Network, linking you to global opportunities to launch or elevate your career.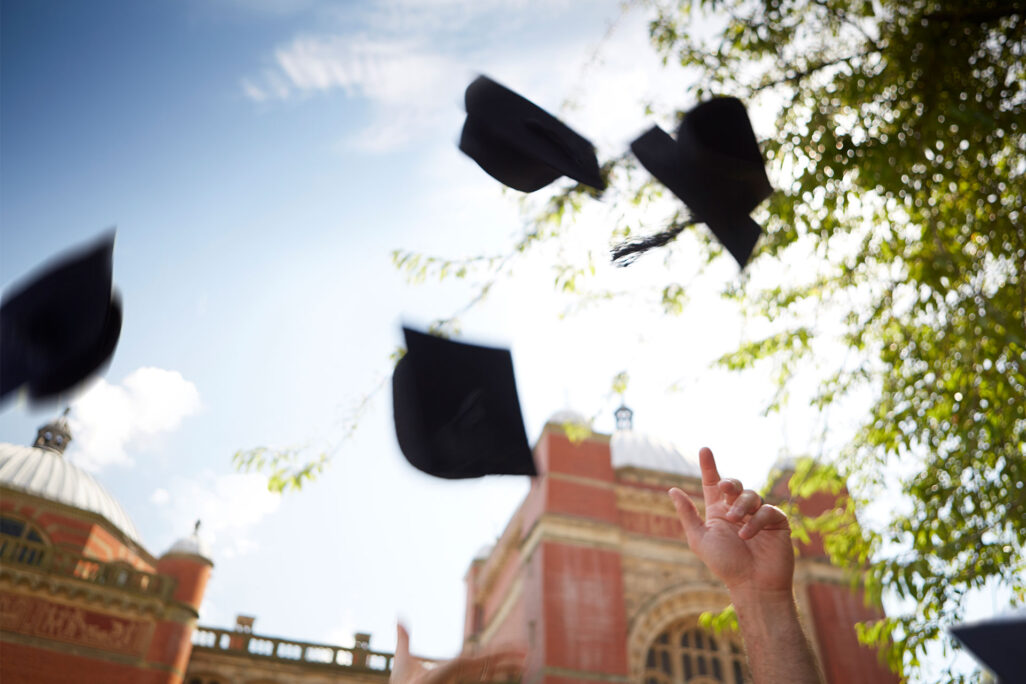 How an MBA improves your career prospects
Many professionals seeking management roles endeavour to earn an MBA to increase their salary.6 While this is a definite perk, there is even more benefit to increasing your knowledge base in operations management, finance, leadership and global economics to secure roles in numerous sectors.7 You'll build an important network of international colleagues, solve business challenges with learned tools and processes and enjoy job growth, especially with an internationally recognised MBA credential from the University of Birmingham on your resume.
Top 5 MBA careers
Director
Vice president
Head of department
Chief financial officer
Regional service manager
References
QS Online MBA Rankings: Europe 2023." QS Quacquarelli Symonds Limited. Retrieved on 30 March 2023, from https://www.topmba.com/
"15 Astonishing Graduate Employment Statistics for 2021." Mark in Style. Retrieved on June 18, 2021 from http://markinstyle.co.uk.
"Average Chief Financial Officer (CFO) Salary in United Kingdom." Payscale. Retrieved on June 28, 2021 from https://www.payscale.com.
"BLS Occupational Outlook Handbook." BLS. Retrieved on June 18, 2021 from http://www.bls.gov.
"The graduate market in 2023." High Fliers Research Limited. Retrieved in 2023 from https://www.highfliers.co.uk/download/2023/graduate_market/GMReport23.pdf.
"Employers Explain Why MBA Salaries Are So High." MBA.com. Retrieved on June 17, 2021 from http://www.mba.com.
"The 10 Industries Paying MBA Grads Six-Figure Salaries." TopMBA.com. Retrieved on June 17, 2021 from http://www.topmba.com.