Online PGCert Design for Learning Environments
Leading UK Distance Learning Provider
Transform your tomorrow
Complete the form below for detailed programme and pricing information and to be contacted by phone and email.
Looking to learn whether you meet our entry criteria?
Email your degree certificate (or equivalent) to us. A member of the online admissions team will provide feedback within 48 hours.
Email Degree Certificate
Build better ways to learn
Advance with world-class learning at a top-100, leading university
Adopt diverse skills in design, technology, social science, data science and more to excel as an innovative learning designer across multiple industries with the Online PGCert Design for Learning Environments from the University of Birmingham. As one of the largest providers of distance and blended learning in the UK, you'll learn how to educate others from experts in education whilst interacting with a rich culture of predominantly international students. If you're not quite ready for this programme, try one module at a time with our online short courses option, where credits count toward this certificate.
The University of Birmingham has the strength and variety of programmes to suit your individual needs and interests, backed by the academic expertise and influence, support and facilities of a top 100 public research and teaching university. You'll benefit from both academic and personal development to achieve success and ensure your degree is an asset in your future prospects.
"The course represents the cutting edge of this industry and equips the student with the broad range of valuable skills required to play an integral part of any learning design team. The lecturers are highly qualified, experienced and extremely knowledgable, the materials are accessible and the assessment methods are valid. I cannot recommend the course highly enough."

Tyrone Bishop, Online PGCert Design for Learning Environments Graduate, United Kingdom
Enjoy short sessions and unique coursework to improve others' learning outcomes
Designed for working professionals who demand a flexible option for advanced learning, this specialised certificate offers you the opportunity to build up a skill set that directly translates to practice. You'll be taking part in interactive learning with some of the best practitioners and designers in today's learning environments. Get crafty with innovative techniques as you participate in hands-on experiences that build both digital and traditional learning platforms knowledge. Here are the courses included in this 60-credit programme:
Design and design thinking
Learn about the role and skills of the designer and examine the processes used to develop designs and designed artefacts that deliver user experiences in any learning environment.
Developing digital artefacts for learning
In this course, you'll further enrich your understanding of the learning process by creating your own digital artefacts for use in a learning environment using a piece of contemporary technology.
Communicating design stories
Learn to pitch an idea and present a design to a variety of different stakeholders while enhancing your own learning experience through group feedback and 'flipped learning'.
Applied data science for learning environments
Understand the fundamentals of data analysis using appropriate tools and frameworks to evaluate teaching and learning and report findings to a variety of audiences to better understand the effectiveness of learning.
Perspectives on learning
Exploring different perspectives on how we learn and how to help others learn, you will cover the behavioural, cognitive, social and networked perspectives on learning and evaluate approaches for application in your own learning environment.
Sociotechnical learning environments
Analyse learning environments from the perspective of connecting the social, physical and digital in networks of the human and non-human to challenge perspectives of online and offline learning.
To be eligible to apply for the Online PGCert Design for Learning Environments, you will need to have obtained (or be predicted to obtain) an upper second-class degree or postgraduate diploma from a UK university OR an equivalent qualification from a recognised institution OR a lower second-class degree with 2 years' work experience (in design, computing or education) OR no degree with 5+ years' work experience.
We welcome applicants with an appetite for learning. Since this programme combines modules from multiple disciplines, expect to cover coding and maths, starting at secondary schooling level and above.
If English is not your first language, you will need to also supply an up-to-date English language certificate. We accept up-to-date Academic IELTS certificates with a score of 6.0, and no less than 5.5 in any of the elements.
Enjoy the convenient online format offered by a world top-100 university and the 4th best university for Online Learning in the UK Uswitch 2022. You'll be led by the same leading lecturers and faculty experts who instruct on campus. They'll guide you through flexible online modules, immersive activities and lively discussions. Learn wherever, whenever it's convenient, and graduate poised to step into your desired role with new knowledge and skills. We'll even support you in your job search with our Careers Network, linking you to global opportunities to launch or elevate your career.
Short courses in Design for Learning Environments
If you are unable to commit to the full programme, you can exit with a microcredential certificate instead.
Lasting just eight weeks, short courses in Design for Learning Environments allow you to specialize in a particular area of instructional design, completing with a microcredential certificate worth 10 master's credits. Request information to find out about upcoming start dates.
Request Info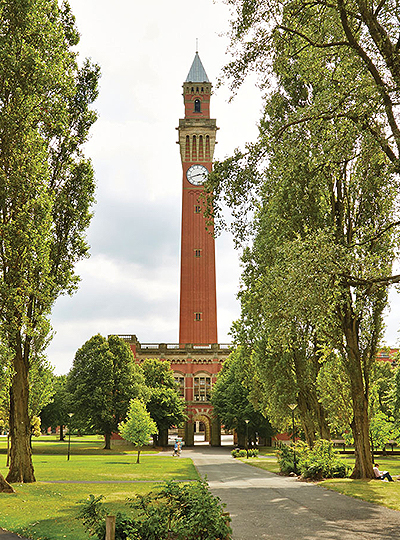 Create learning environments that propel students forward
Enrich your career with an advanced level of learning processes knowledge. As our global population seeks to advance in their careers through online learning platforms, more skilled professionals like you are needed to step into roles that prepare them with exceptional learning environments. Whether it's in a workplace, home setting or an in-person experience, learning platforms, courses, manuals, storyboards and more must be developed and designed by professionals possessing this unique skill set. The field of instructional design is ready for graduates of this programme. Become an e-learning professional as an instructional designe2 to step into a rewarding career, enhancing existing courses with technological components3
Top 10 roles for instructional designers
Learning designer
Head of e-learning
E-learning designer
Learning technologist
Academic developer in learning technology
Digital learning officer
Learning adviser
Learning developer
Instructional designer
E-learning developer
References
"QS World University Rankings 2023." QS Quacquarelli Symonds Limited. Retrieved on July 20, 2022 from https://www.topuniversities.com.
"Instructional Designer Salary." Ziprecruiter.com. Retrieved on June 23, 2021 from https://www.ziprecruiter.com.
"Instructional Designer Job Description: Top Duties and Qualifications." Indeed. Retrieved on June 23, 2021 from https://www.indeed.com.